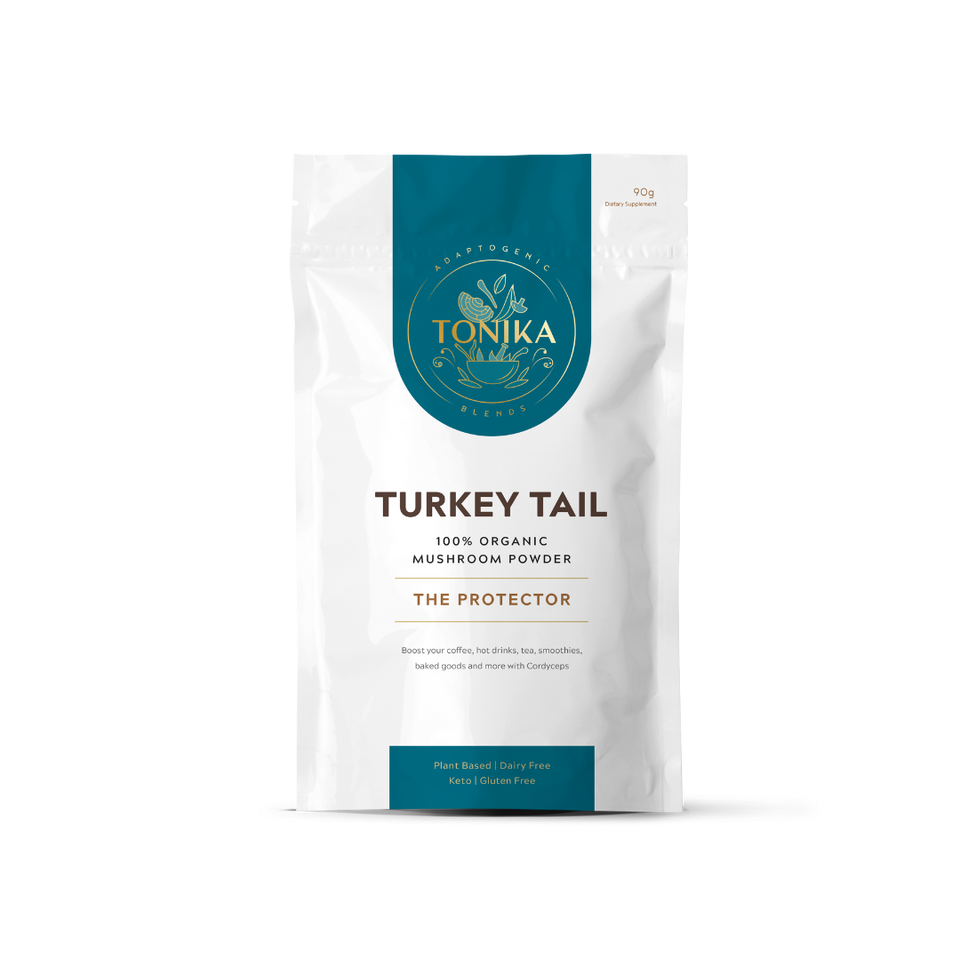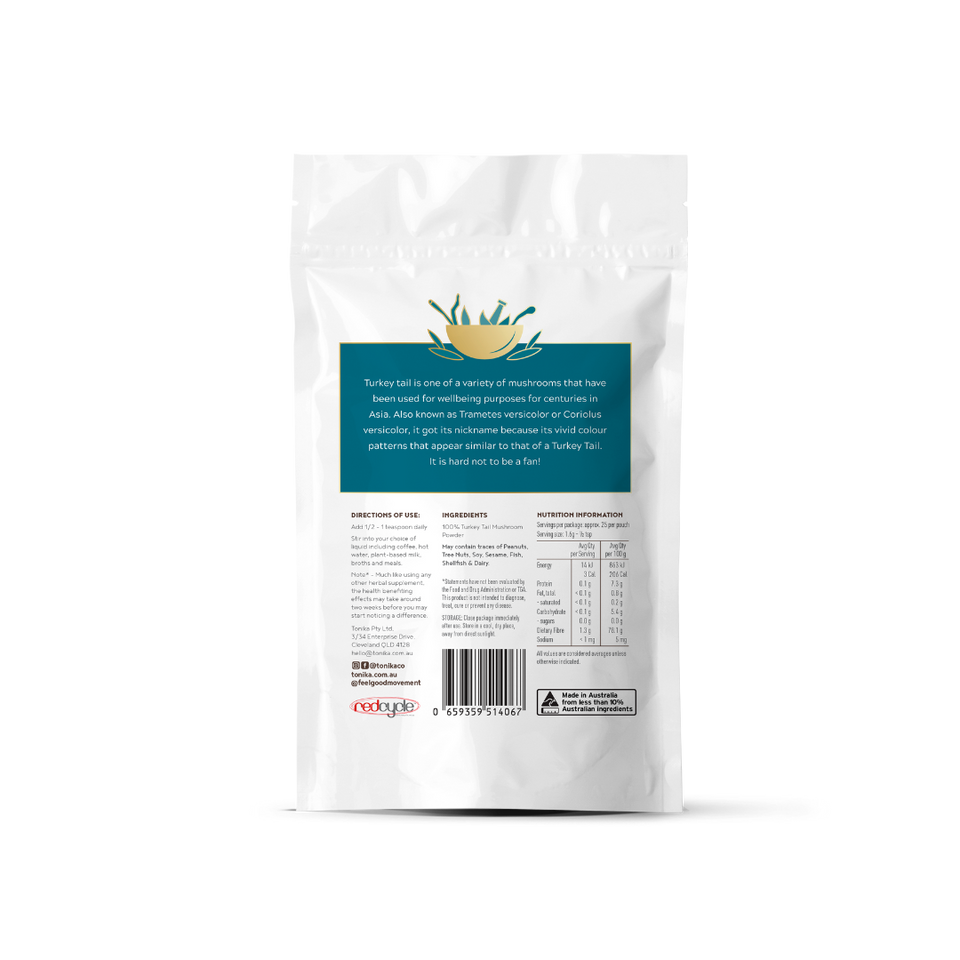 Turkey Tail Powder - THE PROTECTOR
TTTM
Turkey Tail is amazing for its immune-boosting beta-glucans, potential in cancer support, and overall health benefits. This versatile mushroom is a natural defender, fighting for your well-being!
You can read more about Turkey Tail in our blog.
Contents: 100% Certified Organic Turkey Tail Mushroom Powder.
* The fruiting body, and mycelium have unique properties, and that is why we like to have both mycelium, and the fruiting body in all of our mushrooms powders.
Ingredients
100% Organic Turkey Tail Mushroom Powder
100% Organic Turkey Tail Mushroom Powder; Fruiting Body and Mycelium.
Reviews
Positive addition to my Well-being
I add it to my cereal in the mornings. I believe that keeping my digestive system healthy leads to good energy and a strong immune system.
Did not receive
I ordered 20h July but I'm still waiting. I sent a message on the website but no reply.
Disappointed.