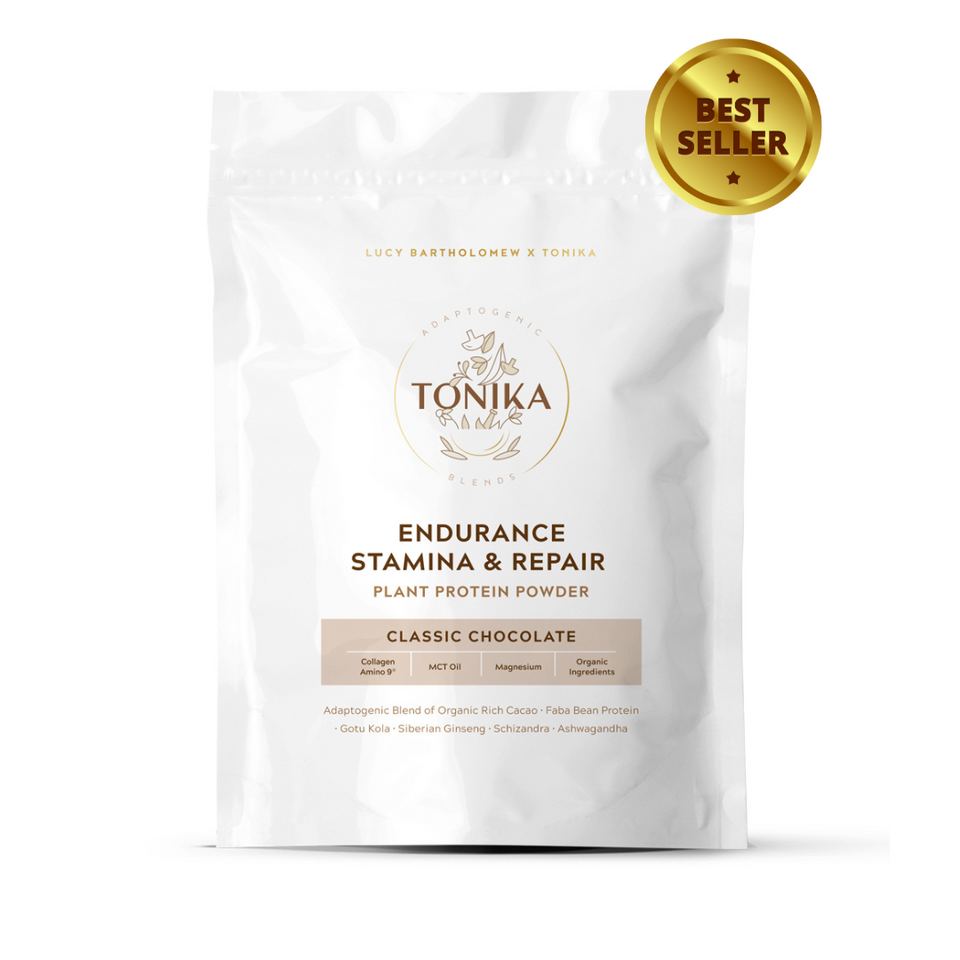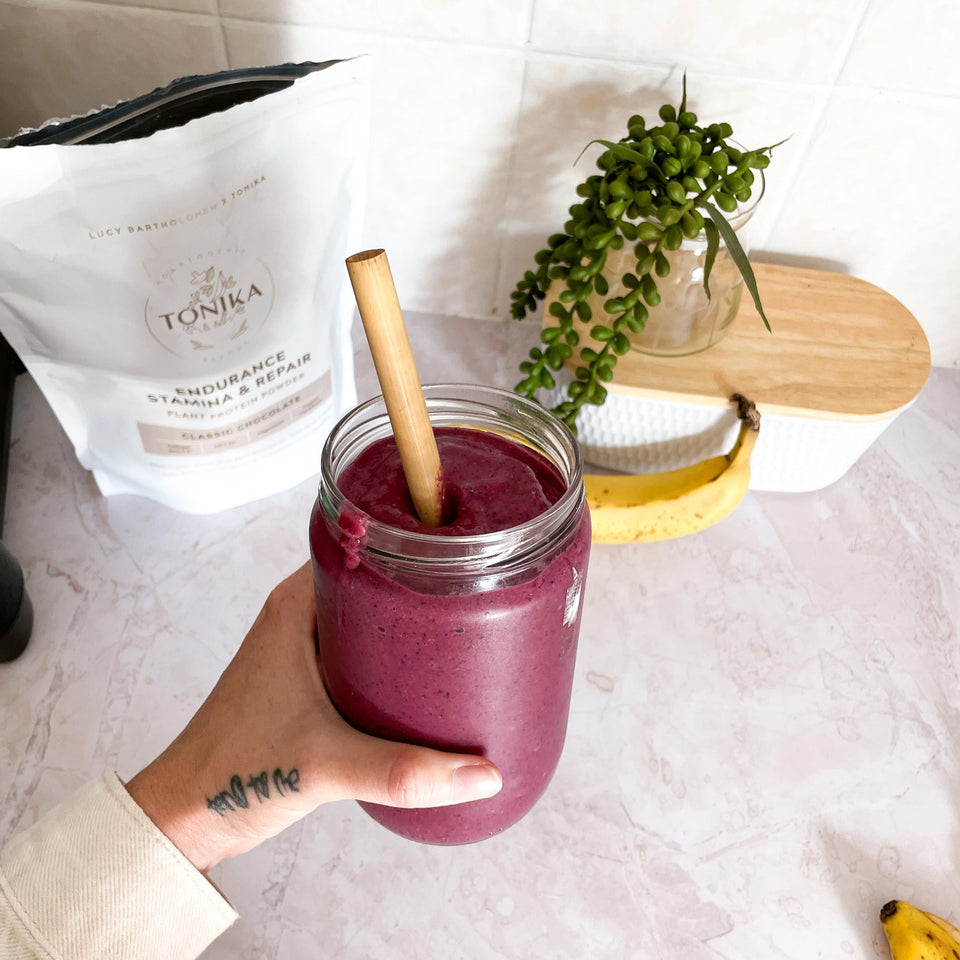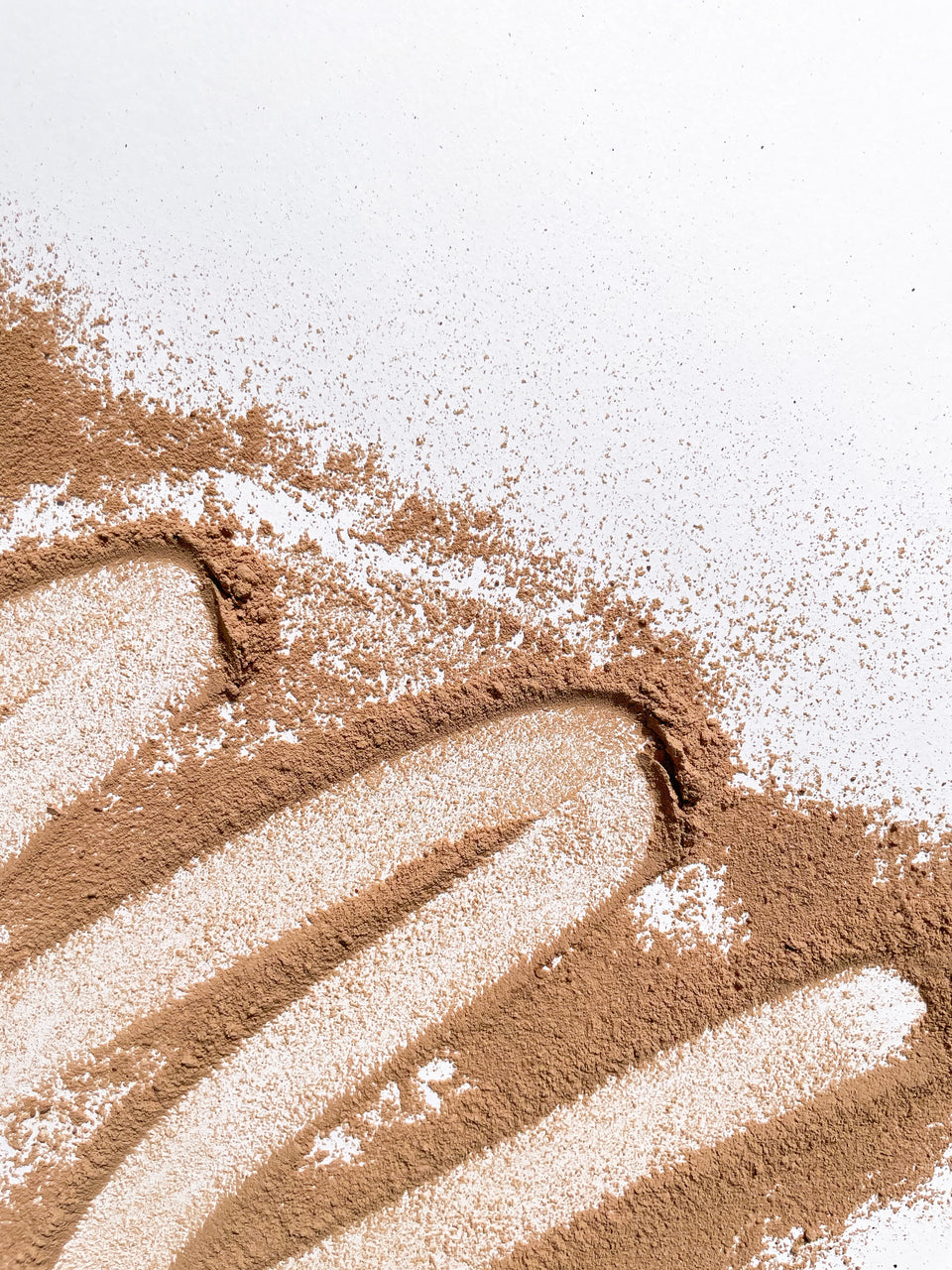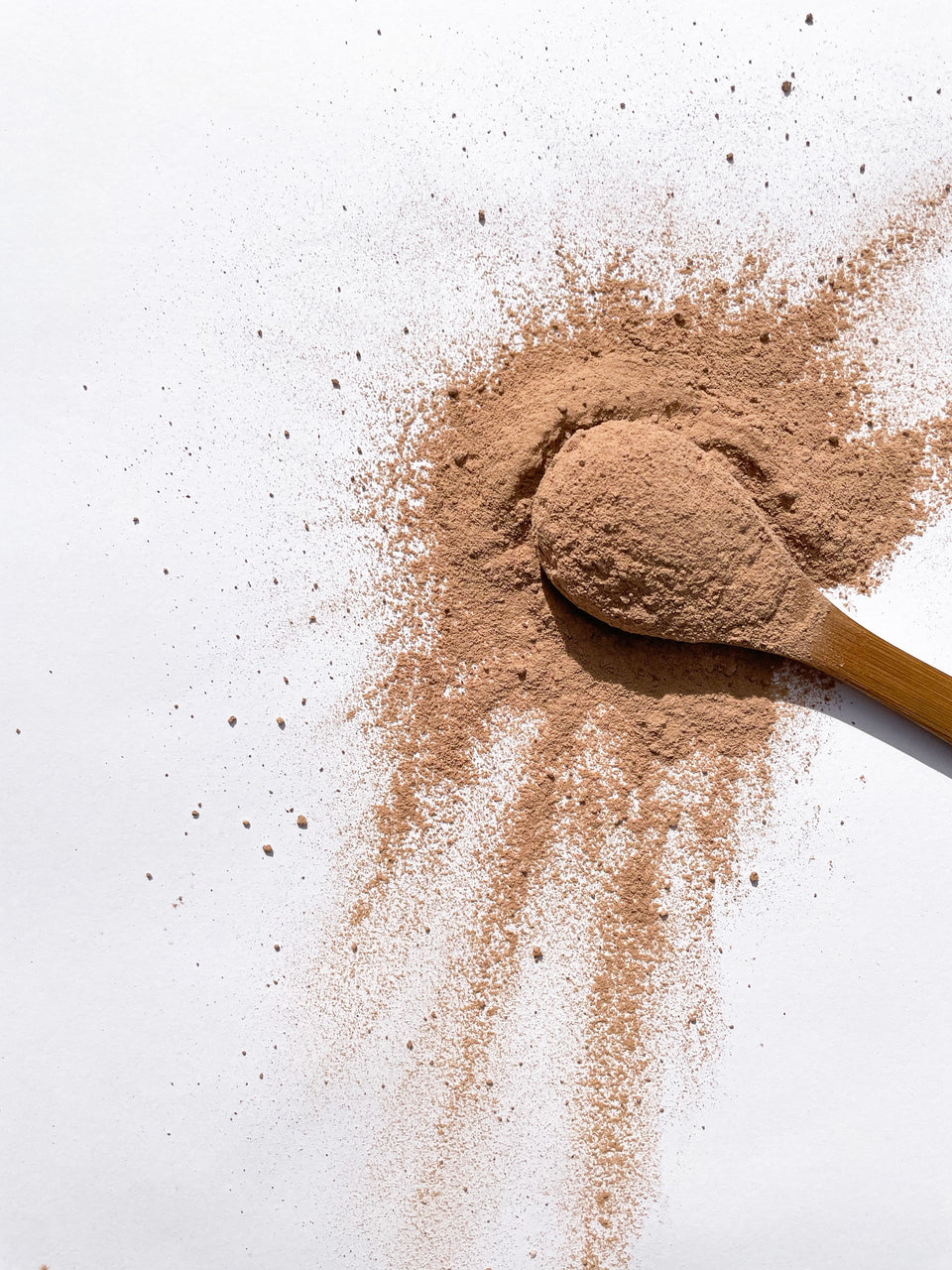 Plant Protein Powder - Classic Chocolate
TPPCC
TONIKA X LUCY BARTHOLOMEW
We have been so lucky to partner with Lucy Bartholomew to create this premium plant protein powder.
This plant protein powder is unlike our other blends.
It combines sprouted and fermented pea protein with Faba Bean Protein, Hemp Protein, and a powerhouse of Adaptogens, Tonic herbs, and Nootropics.
This protein will have you drooling from its smooth texture and classic chocolate flavour derived from the Organic cacao bean.
We've added Ashwagandha, Schisandra, Siberian ginseng, and Gotu Kola to enhance athletic performance, promote recovery, increase mental alertness and boost stamina.
Our plant protein powders are vegan, keto-friendly, gluten-free, no added sugar, and made with 100% natural ingredients.
About Lucy Bartholomew:
Lucy is a professional ultra trail runner and foodie. She travels the world running through rugged terrains for miles and miles and miles. 
She is an absolute inspiration not just in the professional athletic world but for anyone that wants to dare to step out of their comfort zone and do things that dreams are made of.
Lucy absolutely melts our hearts and we are just beyond excited to have her as part of this next journey with Tonika, holding her very own branding product that she has been involved in creating from the very beginning!
Welcome Lucy, we are so happy to have you on board.
https://www.lucybartholomew.com/
Organic Sprouted Pea Protein, Faba Bean Protein, Organic Cacao Powder, Natural flavours, MCT Oil Powder, Amino9, Monk Fruit Extract, Magnesium Citrate, Siberian Ginseng, Guar Gum, Sunflower Lecithin, Gotu Kola, Ashwagandha Extract, Schizandra Extract, Probiotic (Bacillus Coagulans), Digestive Enzymes (Protease, Amylase, Lipase, Cellulase, Lactase).
Nutritional Information
Serving Suggestion
Ingredients
Schisandra
Ashwagandha
Gotu Kola
Siberian Ginseng
Amino 9
MCT Oil Powder
The nine essential amino acids include leucine, isoleucine, lysine, methionine, phenylalanine, threonine, tryptophan, valine, and histidine. Playing key roles in your metabolism, the creation of energy through ATP synthesis and muscle recovery.
May help reduce lactate buildup in the muscles, making it easier to exercise and sustain energy.
Reviews
Love this product
I highly rate this product, such a delicious and creamy flavour. I love adding it to my smoothies!!!
Powdered Performance Bliss!!!
I'm difficult to please when it comes to protein powders but this one is a ripper! Love the flavour and the ingredients list. My protein smoothies have gone next level!
Best Protein
I felt centered and balance for the first time in years after just one smoothie using this protein powder. A must have product in my opinion.
The best post run!
Love love love this product! The best after a run in a smoothie with frozen banana, peanut butter, coconut water and oat milk 👍
Choco-Delightful
SUCH great flavour!!!
Definitely my go-to. SATISFYING. Tastes like a treat, yet it has all the good stuff in there too - all in the one place. IN LOVE.