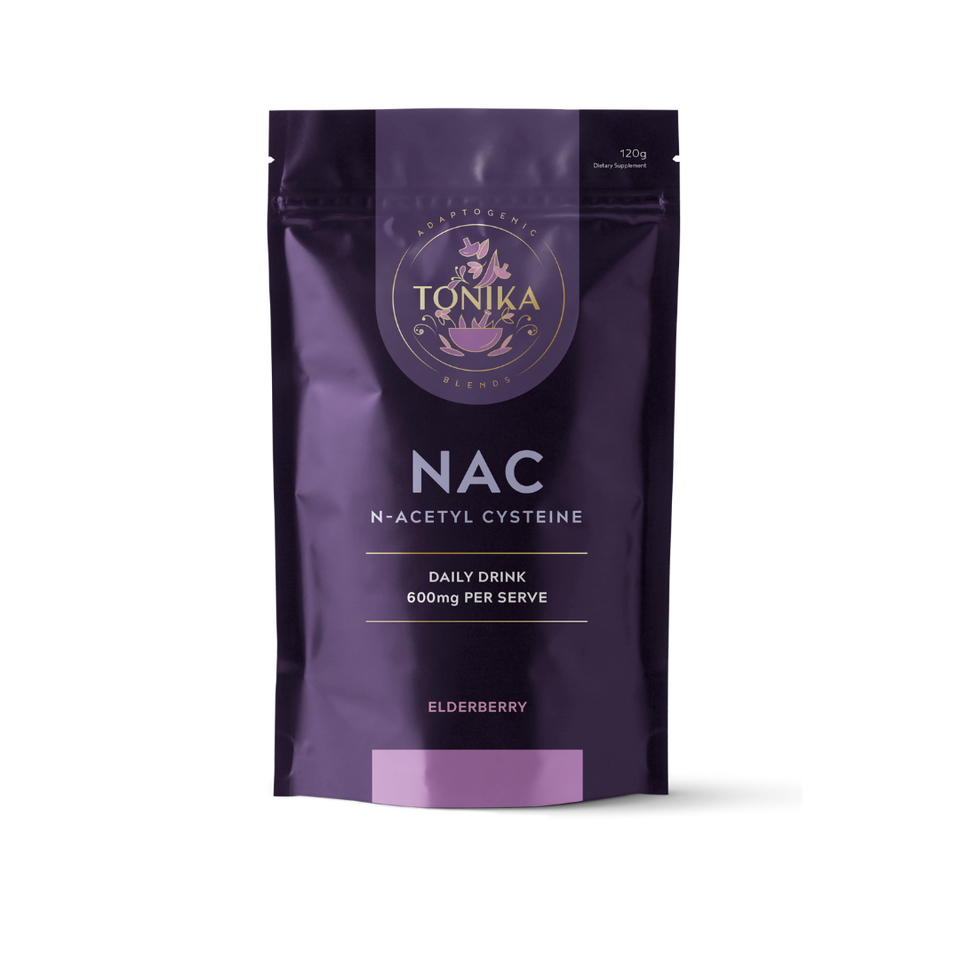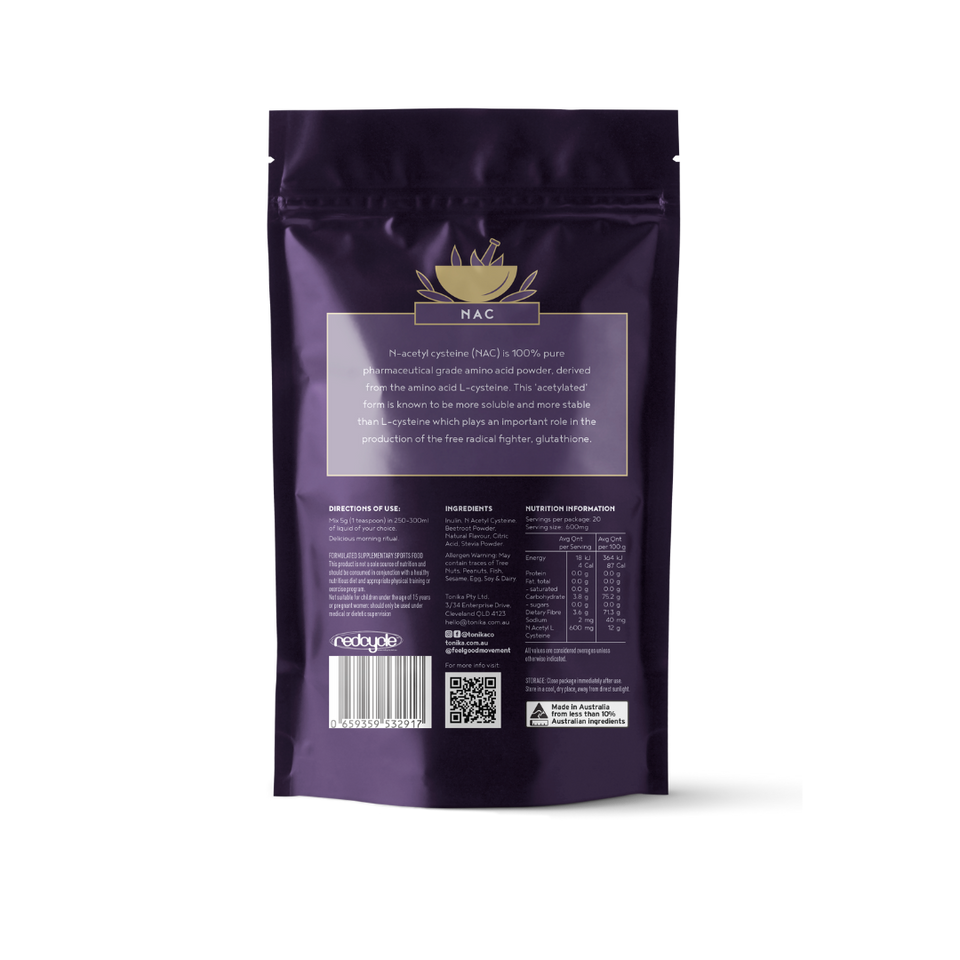 NAC Elderberry
NACE
N-acetyl cysteine (NAC) is 100% pure pharmaceutical grade amino acid powder, derived from the amino acid L-cysteine. This 'acetylated' form is known to be more stable than L-cysteine which may play an important role in the production of the free radical fighter, glutathione.
Glutathione is one of the body's most important antioxidants.
NAC (N-Acetylcysteine) is amazing for its powerful antioxidant properties, supporting liver health, and respiratory function, and helping to replenish glutathione—a key antioxidant in the body.
A true health champion!
Ingredients
100% Natural
Inulin, N Acetyl Cysteine, Beetroot Powder, Natural Flavour, Citric Acid, Stevia Powder.
Reviews
Excellent quality! Highly recommend!
I have found NAC to be a game changer with my family and their respiratory system. My kids are prone to coughs and that has meant so many days of school in the past but NAC has given us an edge on immunity and I really see a difference in the severity of colds and even covid. I found it hard to find a product they liked as they wouldn't touch the first product i tried but the elderberry is it! It's so easy to give them and I am so happy I found it! My orders always arrive quickly and customer service is amazing! Highly recommend!