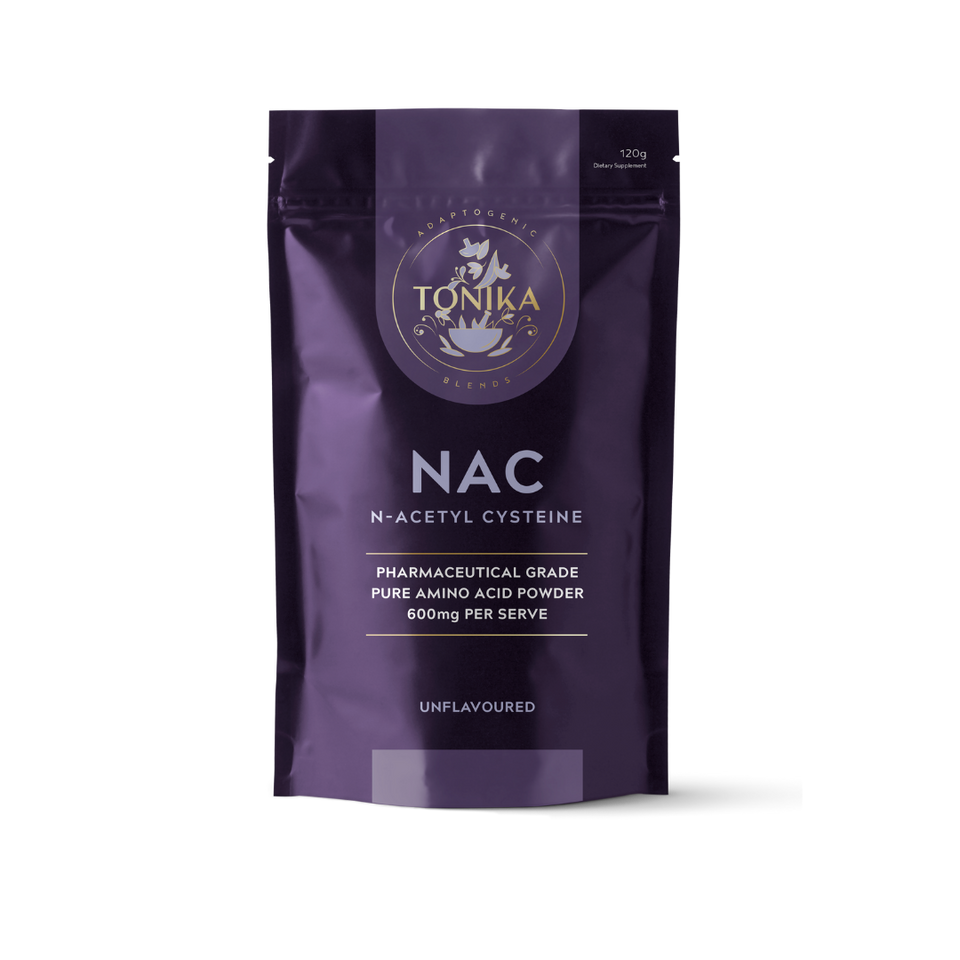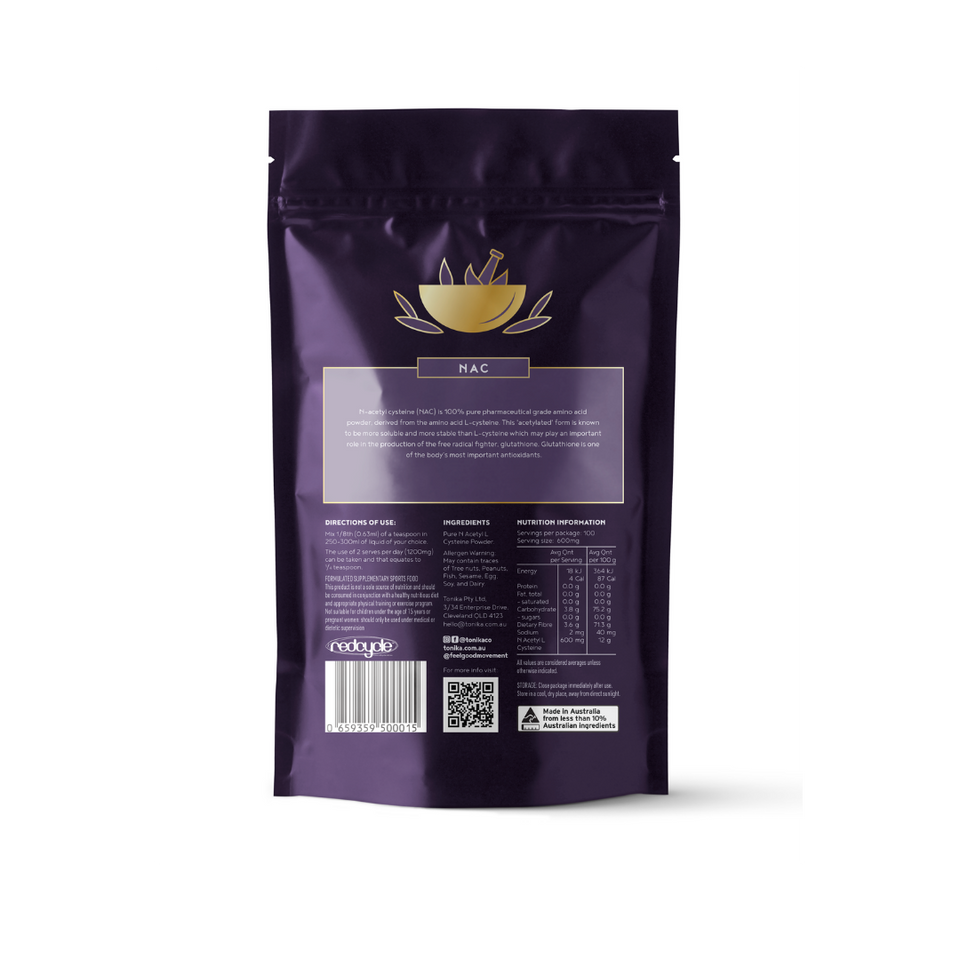 NAC
NACU
N-acetyl cysteine (NAC) is 100% pure pharmaceutical grade amino acid powder, derived from the amino acid L-cysteine. This 'acetylated' form is known to be more stable than L-cysteine which may play an important role in the production of the free radical fighter, glutathione. Glutathione is one of the body's most important antioxidants.
Directions of Use
Mix 1/8th of a teaspoon (0.63ml) in 250-300ml of liquid of your choice.
Ingredients
100% Natural
Inulin, N Acetyl L Cysteine.
Reviews
Mac taste
I accidentally ordered the plain one instead ion the flavoured Eldeberrry one (or it was out of stock) and I'm struggling with the smell and taste but just mixing it with coconut water, Vit C powder and magnesium powder so it s fine!
Pure
I would order NAC only from Tonika because I trust I'm getting a pure and quality product.
THIS IS A GO TO EVERYDAY
This is the best tasting product and I love the flavour so much.
A great addition to water in my day and has made me feel amazing!!!!
NAC
Hi, I would like to know the best way to take this product as it tastes awful so it is not a product one would look forward to taking.