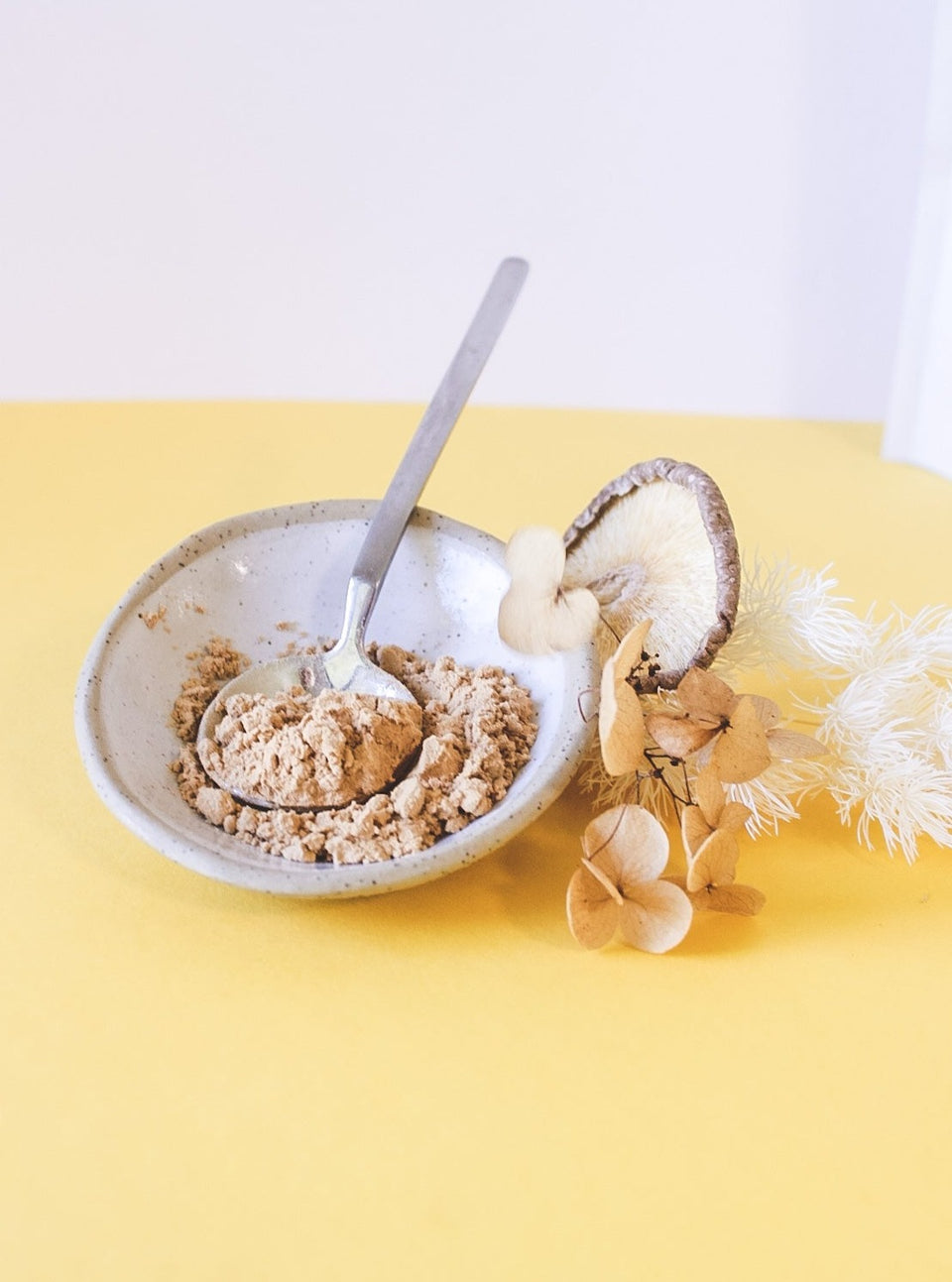 Lion's Mane Powder - THE CREATOR
TAELM
Lion's Mane Mushroom (Hericium Erinaceus) has been used in Traditional Chinese Medicine (TCM) for centuries.
This mushroom looks like the flowing mane of a lion!
Lion's Mane is amazing for its brain-boosting benefits, promoting cognitive function, memory, and focus. With its nerve-regenerating potential, this marvellous mushroom is a smart choice for mental sharpness!
You can read more about Lion's Mane in our blog.

Contains: 100% Certified Organic Lion's Mane Mushroom Powder
Directions of Use
Add 1/2 - 1 teaspoon daily.
Stir into your choice of liquid including coffee, hot water, plant-based milk, broths and meals.
Note* much like using any other herbal supplement the health benefiting effects may take around two weeks before you start noticing a difference.
Ingredients
Lion's Mane
Disclamer
100% Certified Organic Lion's Mane Mushroom Powder. Fruiting Body and Mycelium.
Statements have not been evaluated by the Food and Drug Administration (TGA). The product is not intended to diagnose, treat, cure or prevent any disease.
Reviews
Daily Mojo
Love it! Its apart of my daily routine!! Thankyou Tonilka
Best Lions Mane on the market
This is strong and helps me focus all day!
Didn't receive the lions mane
I have not received the lion's mane yet
Growing my neurons
Tonika enables us to have access to a 100% pure Lion's mane and I really appreciate that. I put about 1/2 teaspoon in my coffee and it actually not only grows my neurons, but it improves the taste of coffee.
After taking this for just three days, my brain fog went away. Now it's a daily staple. Quick postage and great pricing