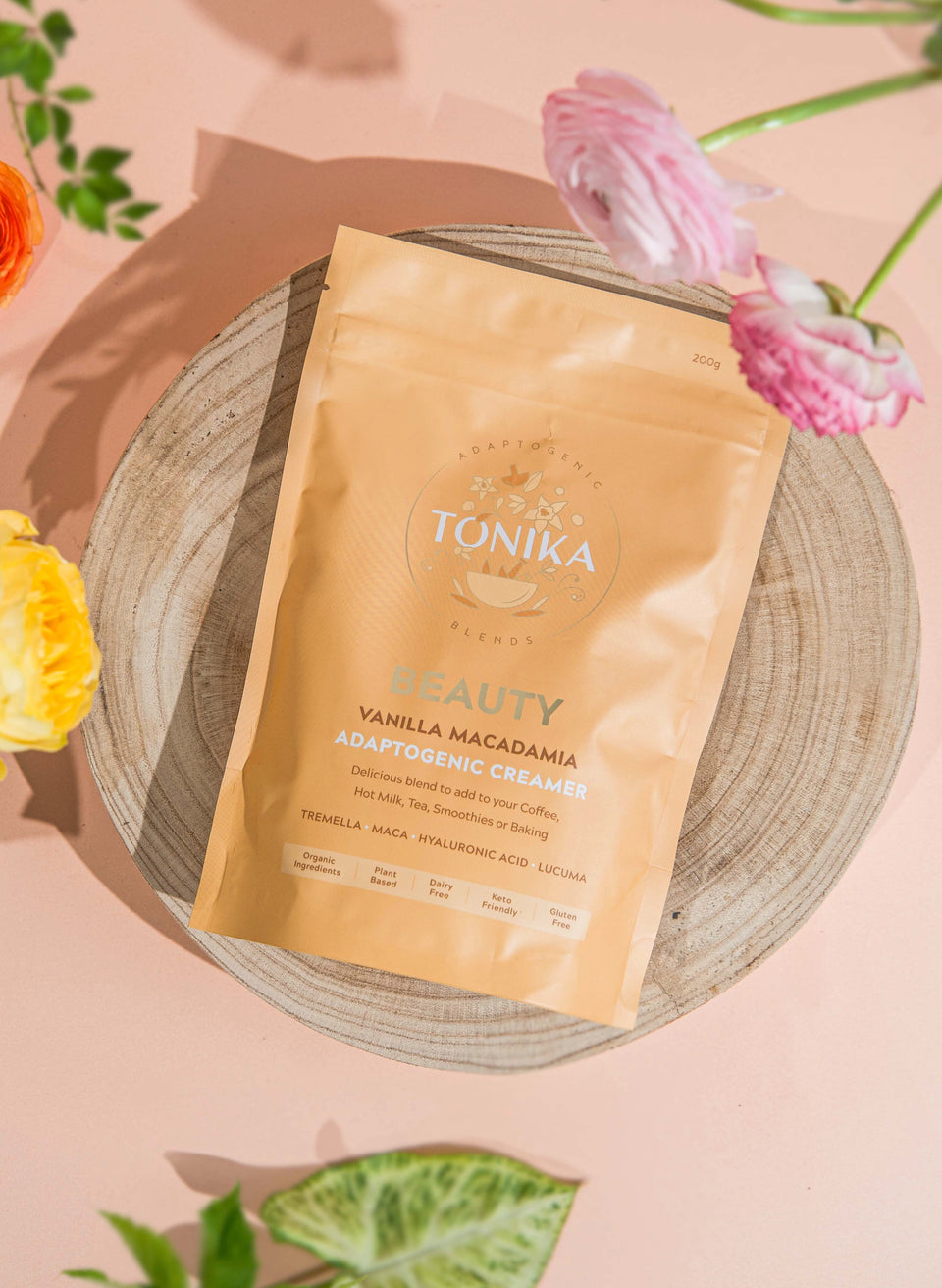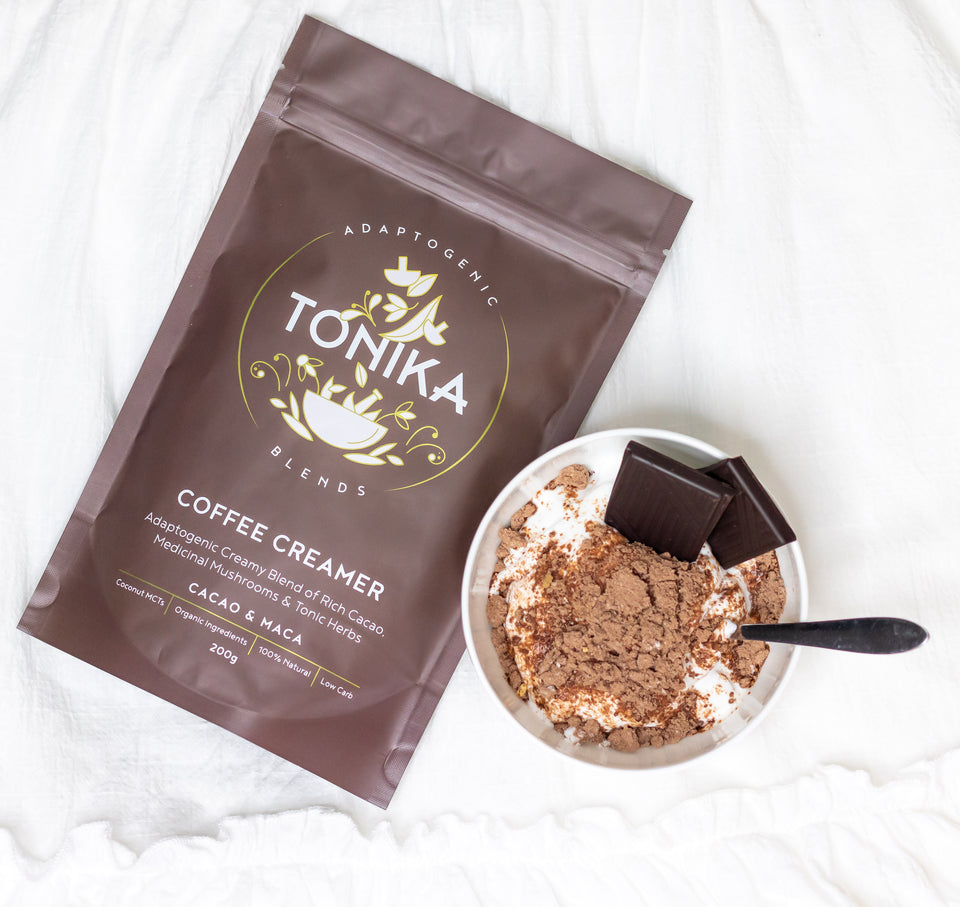 Adaptogenic Coffee Creamer Bundle - Mix & Match
BVVV
Mix and match your favourite Tonika Adaptogenic Coffee Creamers and save 20% with our this bundle!

Tonika's Coffee Creamer is a perfect addition to your coffee, hot chocolate, hot drink, or smoothie. Our creamers are dairy-free, with a base of coconut milk, added MCT's and some of the world's best and carefully selected adaptogens.
Choose from Tonika's:
Cacao & Maca Coffee Creamer - destress and restore
Vanilla Macadamia Coffee Creamer - cognitive function, hormone balance, and beauty blend
Reviews
Tonika Creamer is the best
I LOVE Tonika coffee creamers. Honeycomb was my fave now it might be honeycomb. I notice a direct feeling of more energy, mental clarity and productivity when i have the sin my coffee every m morning. But it tastes Soooo good im now addicted to coffee and putting 2 huge spoonful in haha. I love this stuff, highly recommend x
Love these
Love my adaptogenic creamers. All have great flavour, I use these in my morning brew, baking, smoothies and evening chai or chocolate. My son has commented that he feeling great, sleeping well and performing better since adding these to his diet. Two very happy customers!
Absolutely delicious!!!
I cannot live without these scrumptious trio!! Coffee just isn't the same 😊
Love love love - Sammy-gal
New Favourite Superfood Go To!
I'm so happy I found tonika! I was looking for vegan coffee creamers with adaptogen properties for ages but could only find expensive ones overseas, and in health food stores they always had dairy. I add the coffee creamers to my protein shakes so I can get some added vitamins easily. Super handy because I'm not a fan of cooking a lot but very cautious about meeting nutritional standards as a vegan! Thanks so much for creating such a wonderful product :)
Great feel good stuff
LOVE the creamers. The Chocolate one is the best. They feel really great ;)