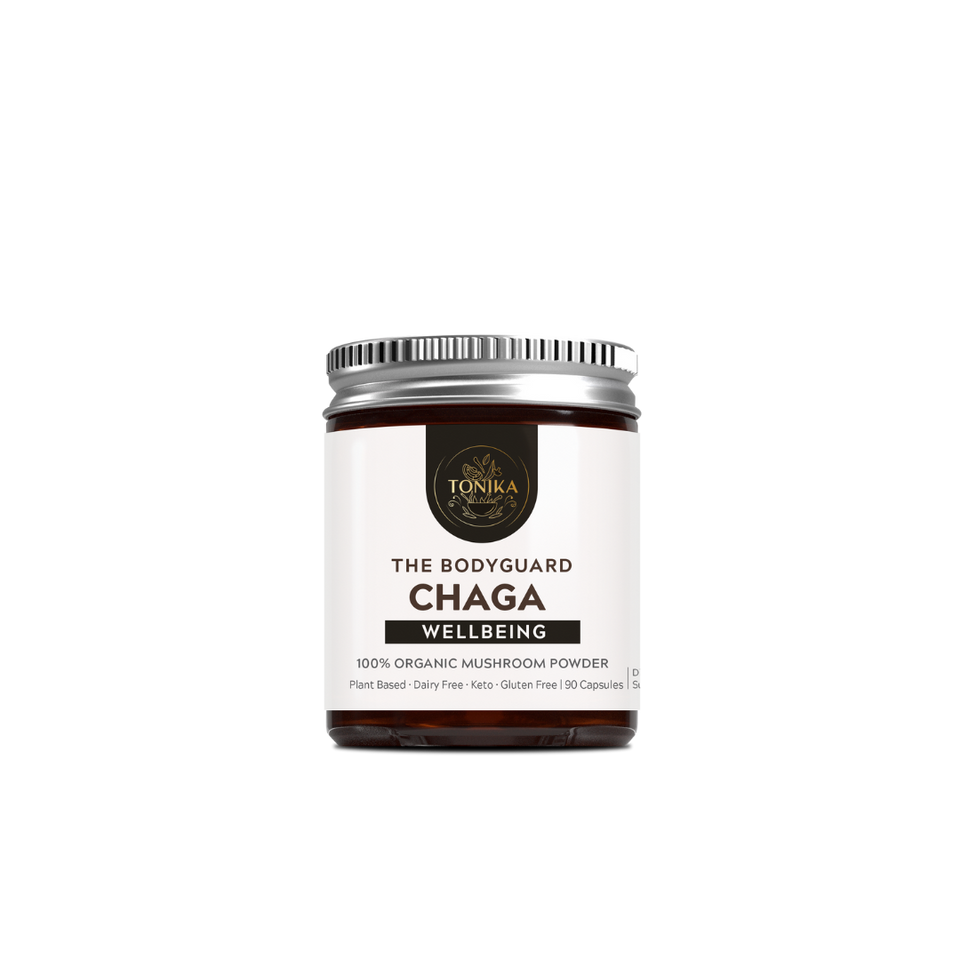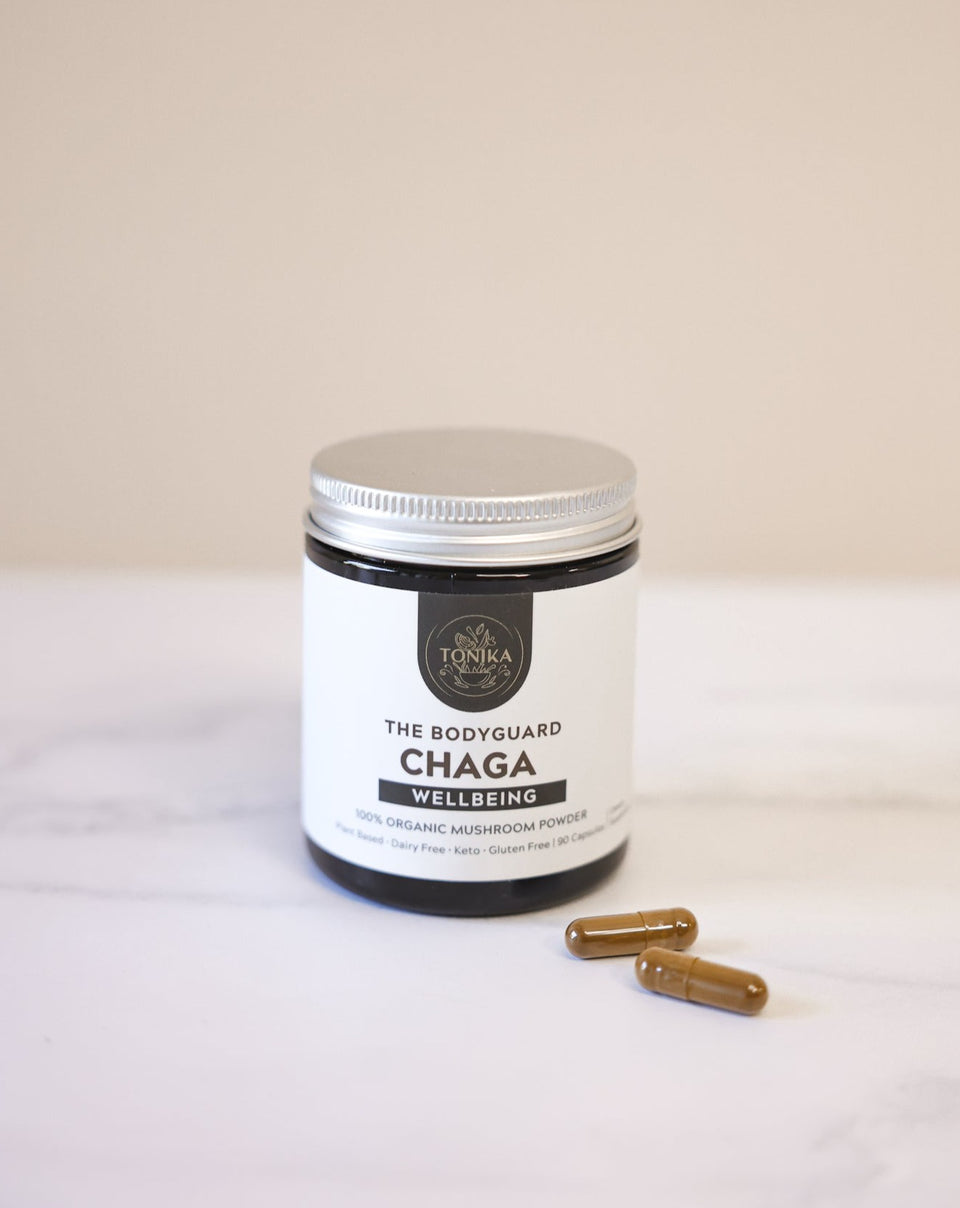 Chaga (90 Capsules) - WELLBEING
TCHPC
Chaga (Inonotus obliquus) in Traditional Chinese Medicine (TCM), is referred to as the "Gift of God" and is an excellent source of vitamins and minerals.
Chaga is amazing for its potent antioxidant content, immune-boosting abilities, anti-inflammatory properties, and potential in supporting overall health and well-being. This magical mushroom is a true natural wonder!
Contains: 90 Capsules of 100% Organic Chaga Mushroom Powder
You can read more about Chaga in our blog.
* The fruiting body, and mycelium have unique properties, and that is why we like to have both mycelium, and the fruiting body in all of our mushrooms powders.