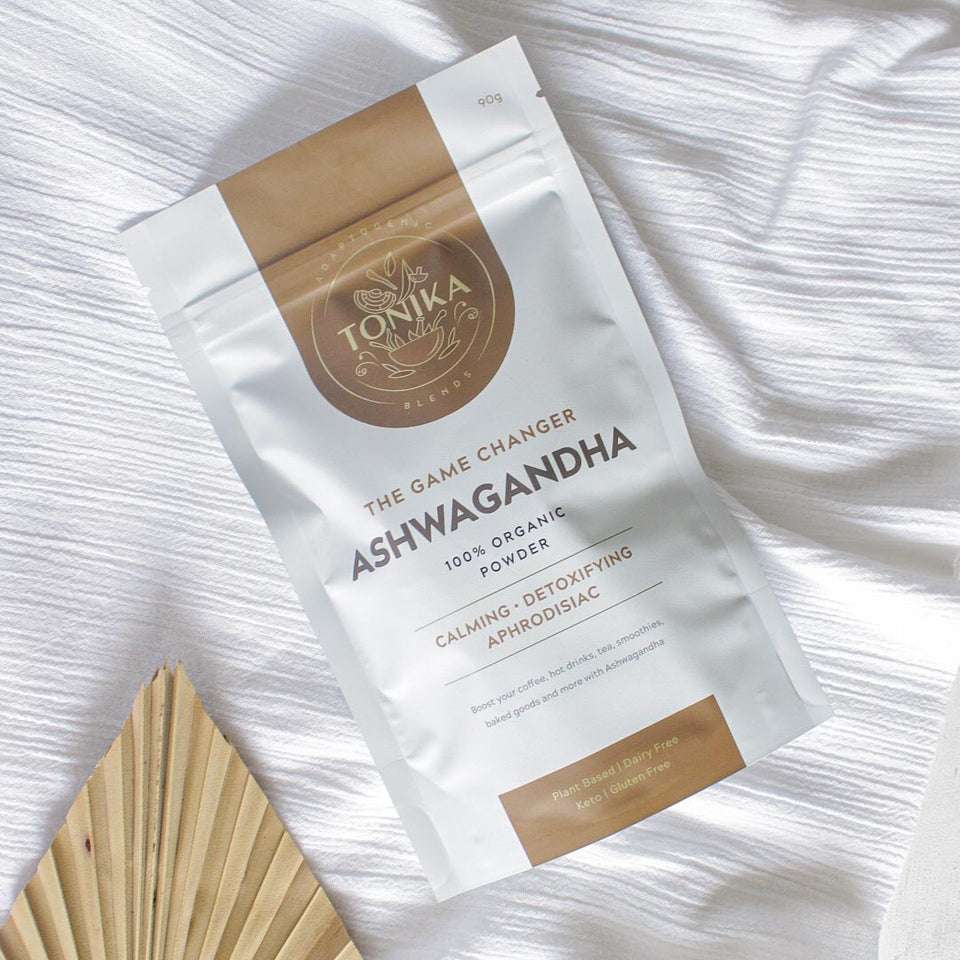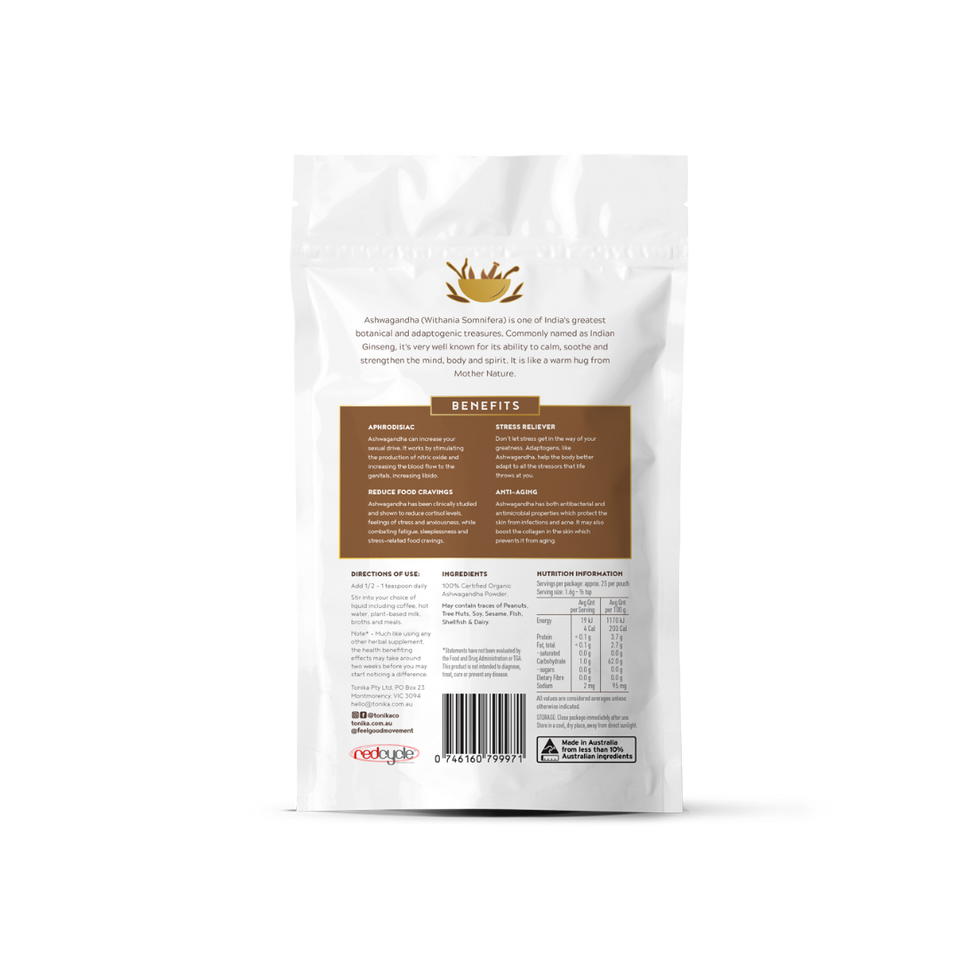 Ashwagandha Powder - THE GAME CHANGER
TAEA
Ashwagandha (Withania Somnifera) is one of India's most extraordinary botanical and adaptogenic treasures.
Ashwagandha is impressive due to its adaptogenic properties, promoting stress reduction, supporting a balanced mood, boosting immunity, and enhancing overall vitality. This powerful herb is a natural wellness superhero!
You can read more about Ashwagandha in our blog.
* The fruiting body and mycelium have unique properties. This is why we like to have both mycelium and the fruiting body in all our m powders.
Contains: 100% Certified Organic Ashwagandha Powder from India.
Directions of Use
Add 1/2 - 1 teaspoon daily.
Stir into your choice of liquid including coffee, hot water, plant-based milk, broths and meals.
Note* much like using any other herbal supplement the health benefiting effects may take around two weeks before you start noticing a difference.
Ingredients
Ashwagandha
Disclamer
100% Certified Organic Ashwagandha Powder.
Statements have not been evaluated by the Food and Drug Administration (TGA). The product is not intended to diagnose, treat, cure or prevent any disease.
Reviews
Game changer indeed
I have this in my morning coffee every day. I feel the quality of my sleep has improved.
So good
I felt immediate effect in stress reduction and sexual energy boost.
The bomb
This is an incredible herb and I particularly like Tonkias brand for quality and taste!
Game changer!
This has been an absolute game changer and a 'must have' every day for me. Love it!